Been drawing Merlin fanart lately. I think it's because I discovered a couple of Merlin blogs on tumblr! Not to mention Colin Morgan is so damn cute.
Anyway, art dump, derp!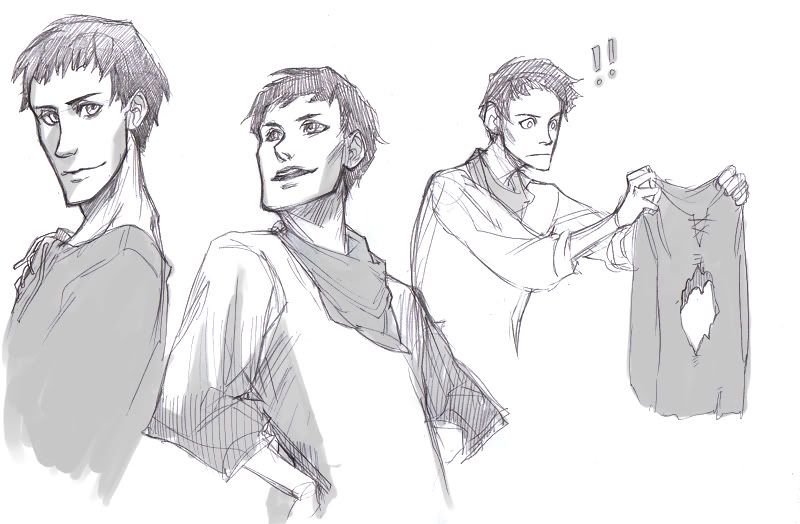 Just a sketch.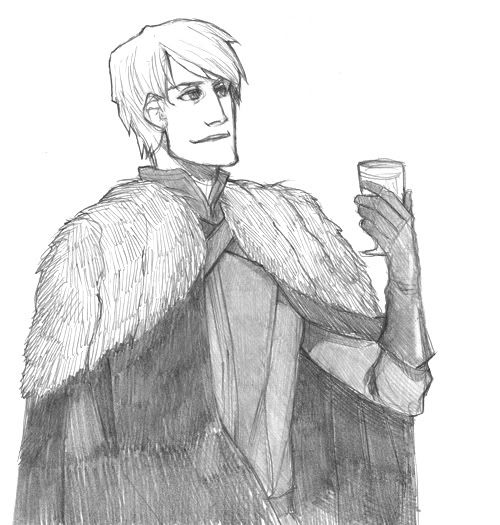 I watched an episode of Game of Thrones, and then the trailer for season 4 of Merlin. With predictable results!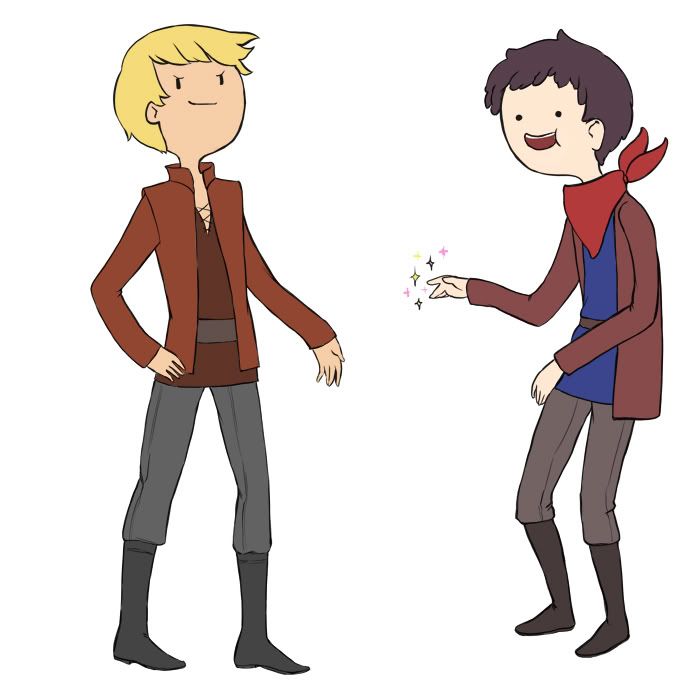 Adventure Time with Arthur and Merlin!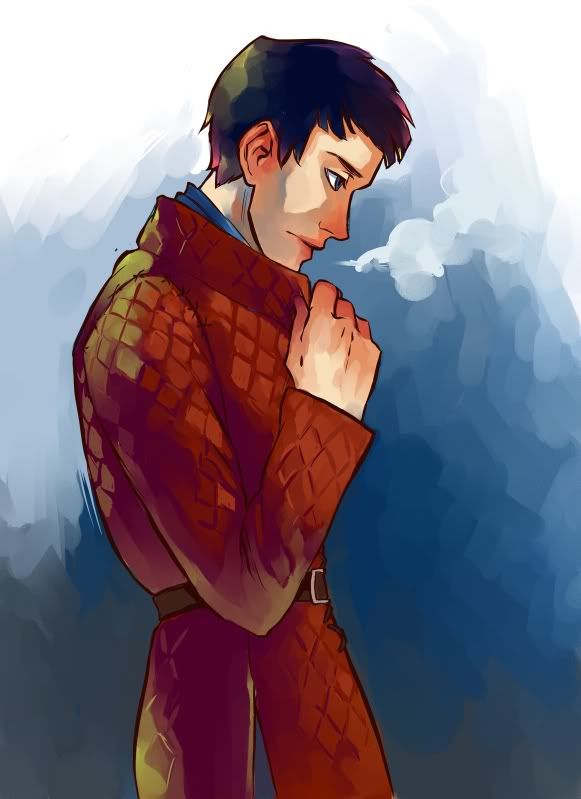 There were a handful of photos floating around of Merlin in a coat, so I drew it! About time Merlin got a new costume... everyone else has.
And a quick sketch of Gwaine, cause he's such a fun character!