HAVE YOU EVER WANTED TO SEE FLYING PLATYPUSES?
Well, now you can't. But you CAN pre-order volume 2 of
HONEYSYN
!!
So, some information about the book!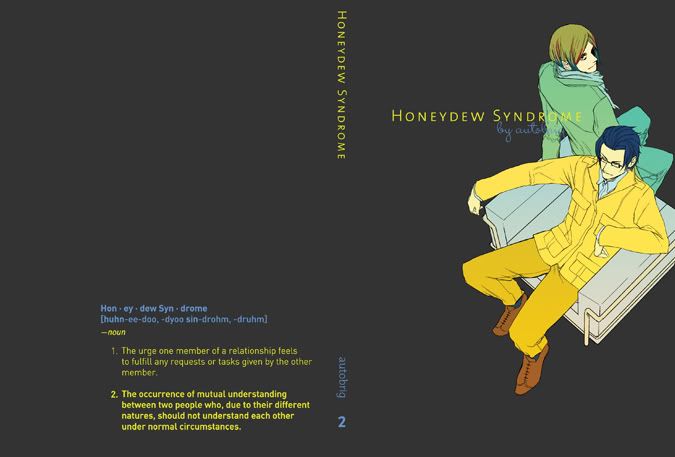 It's going to be
130 Pages
, black and white insides, coloured outside... Similar to the first book, but it's Volume 2. And in a different colour. It contains chapters 6-9, and exras.
We're planning to release this at SakuraCon, so that's in... 2 weeks?
There will be lots of extras. LOTS. Consider this: it's an entire chaper shorter than the previous book, and yet, it's almost the same size. Why?
Because there is an
extra chapter
. About Metis and Josh.
Here is a bit of preview: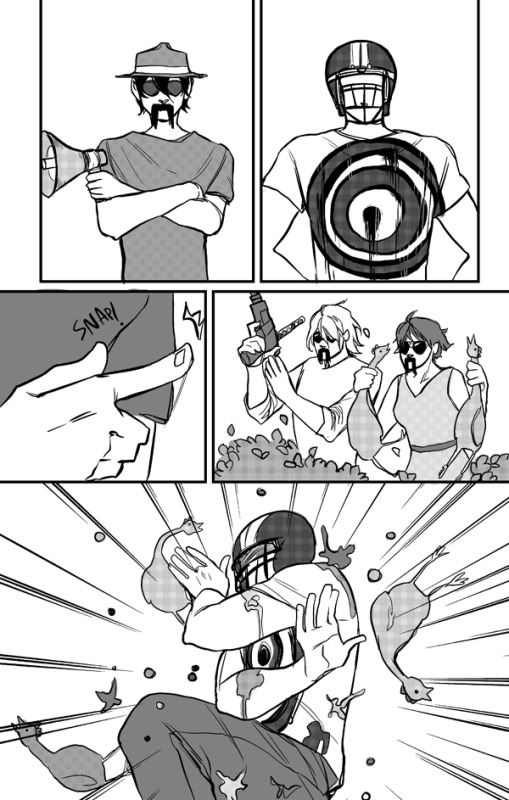 If you have any questions, please refer to the
FAQ
to see if it is addressed! Aside from the page count and other book-spcific things, almost everything is
exactly
the same.
OH YES BUTTON.
PLEASE PRE-ORDER I NEED MONEY TO PRINT THIS BOOK.
IF YOU WANT TO ORDER BOTH BOOKS AT ONCE:
Please send
39.00
(the extra is for the paypal fee), and send the payment to pyroDOTjackATgmail.com via paypal.
And please put in the note that you're ordering both books! Thanks!