Shamelessly self indulgent comics!
A short little comic we did about Colin and Solder, from before the Jinx Wars and Colin actually had
friends
friend.
kheradihr
might've noticed that my kink consists of 2 parts:
1. Men in suits.
2. Men bleeding (in each other's arms).
Actually no one is in suits in this comic, so I just decided that
everyone's
Colin's going to bleed a lot.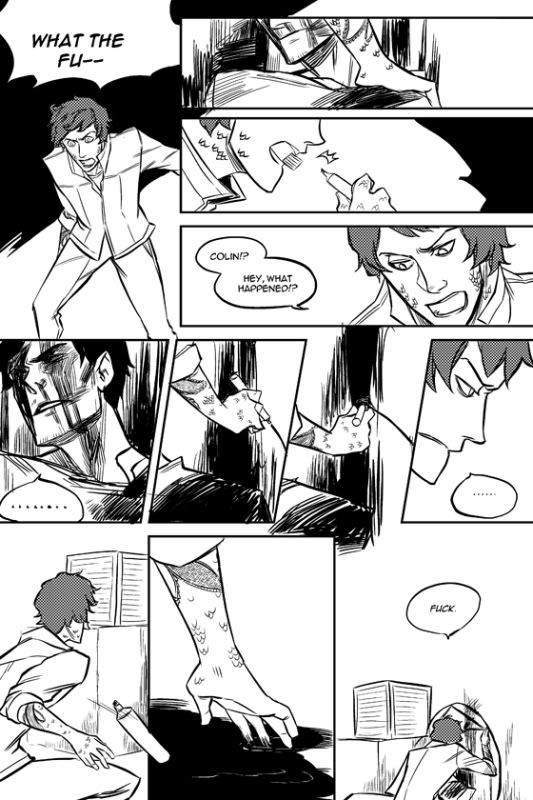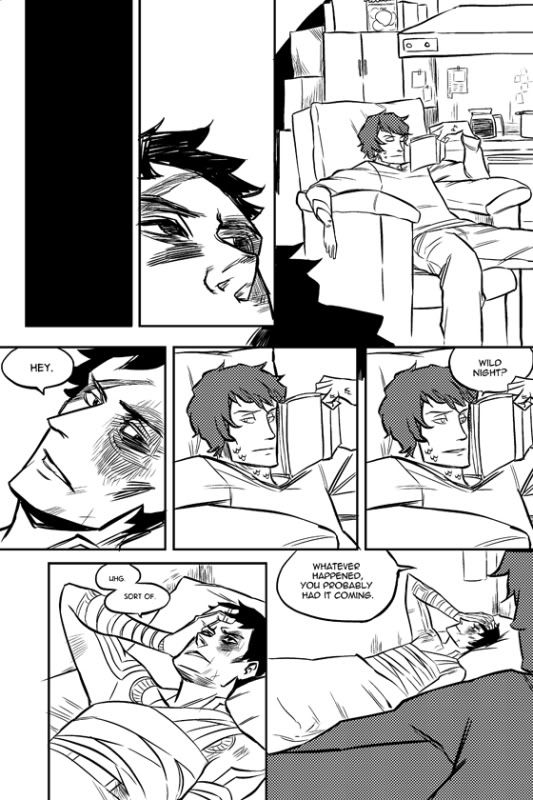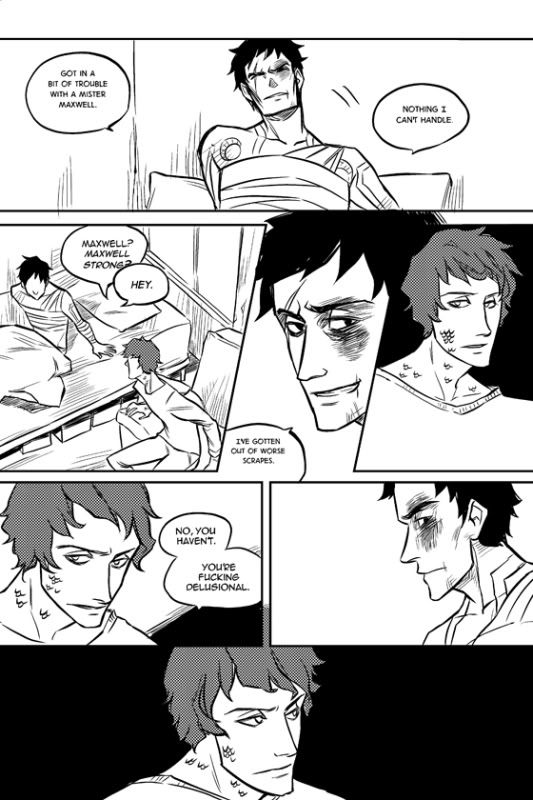 As usual, please check out our webcomic
here
or
here
I was talking to
schumers
about one of the later chapters, and it went something like this:
schumers
: So, I was thinking that [at some point later] Lucas can get hit with a hex.
Me: Okay. Can he get really banged up and walk with a limp?
schumers
: If he does, I'm going make Usual Suspect jokes every second I can.
Me: Can he bleed?
schumers
: Yeah he can bleed. Poor Lucas is always bleeding.
Me: ...Sweet.